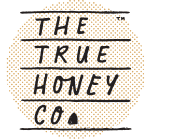 The True Honey Co.
The True Honey Co.
Lifting the lid on The True Honey Co. Mānuka honey is a celebration of one of nature's miracles. Pristine Mānuka, untainted by other nectar or city pollutants is only found in the most remote locations.
The flowering season must be timed to perfection and the weather just right to allow the bees to make honey of the greatest potency and purity. Our role is to respect this miracle and through our expertise, nurture it to optimum colour, flavour and grade.
Through experience, patience and intuition, our master craftsmen tend and mature our harvest to bring you the finest Mānuka honey in the world. It's a fine balance of temperature and time, testing and adjusting with care as the honey nears perfection. Then sealed and shared, this miracle passes from maker to keeper; the luxurious liquid gold awakened the moment you open, celebrate and savour it.
Be discerning and value how you preserve your health – not all Mānuka Honey is created equal.