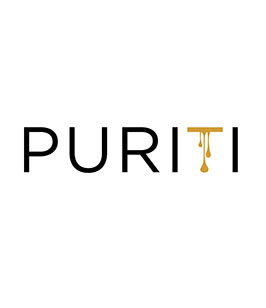 Midlands Apiaries Ltd
PURITI
PURITI sets a new standard of Manuka Honey product. We don't do second best, we raise the bar.
PURITI is a brand focus on quality, authenticity and integrity, backed by science. Quality and purity of a Manuka product is based on the standards determined by the Ministry of Primary industry (MPI) Manuka Honey Science Definition and by the UMF quality mark. These standards must be independently verified and auditable.
With PURITI our aim is to set and work to our own internal quality and purity standards that are set at a level measurably higher than the MPI Manuka Honey Science definition. PURITI is what is says on the jar. Harvested, Tested, Certified and Packed in New Zealand.
PURITI looks and is presented like no other brand. We wanted to provide PURITI the visual pinnacle status that Manuka Honey deserves. The jar, lid and label are unique proprietary designs enhanced with multiple security features. PURITI looks different, feels different and is different. We believe that buying Manuka Honey should be a total quality experience.