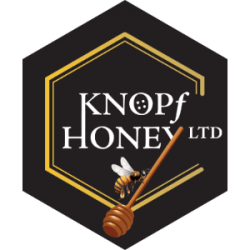 KNOPFHONEY LIMITED
Knopf Honey Ltd
Soon after his arrival in New Zealand in the early 2000's, Knopf Honey creator Raphael Knopf developed a strong passion for nature and bees.
A passion that he shares with his Switzerland based father, Jean-Baptiste Knopf; and of recent times with his son Alexandre Knopf. Whilst Raphael is solely responsible for the production of this quality honey from New Zealand, Jean Baptiste has also been heavily involved in the development of Knopf Honey; and is the key driver of sales in Europe.
We take care in the production of the finest and purest Manuka Honey harvested from some of the most remote areas in New Zealand. All Knopf Honey is totally traceable right to the Site where is was produced. We are actively converting our honey production to be certified "Organic" ; and in doing so being able to deliver the most pure Manuka Honey.
With our hives located in some of the most remote areas of New Zealand, our honey is as fine as it is pure. We take great pride in producing this great superfood. New Zealand indigenous Maori people have been using manuka honey for centuries, having known of its many benefits.
Knopf Honey are passionate about the preservation of our beautiful environment and the sustainable production of our Manuka Honey. From our practice of sourcing raw materials; right through to the way we deliver our honey to you.