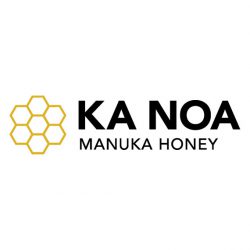 Ka Noa Manuka Ltd
Ka Noa
KA NOA was established in 2016 and is locally owned and operated from the Bay of Plenty, situated on the East Coast of Aotearoa New Zealand.
The indigenous and official language of Aotearoa New Zealand is Te Reo Māori. The translation of our Te Reo namesake KA NOA is 'in its natural state' – and that's the ethos adhered to.
Our team takes great pride in every step of our process. This ensures high quality Mānuka honey products – along with due care and respect for our local environment.
Nga mihi,
KA NOA