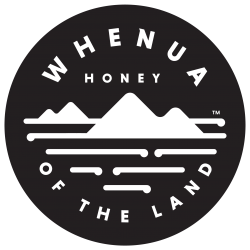 Whenua Honey Ltd
Whenua Honey
Our Korero (story)
"Nurturing our people, language and culture
by providing wellness to the world
through Manuka Rongoa"
Honey is Honey is Honey. Everyone says their honey is the best. Well, our bees don't make honey any more special than the other companies. We don't have special ways of mixing it or blending it. In fact, if I had my way I'd scrape it straight off the comb – put it in a container – and send it directly to you, that's the best way to have it.
We started this journey into honey because we saw an opportunity for more. Not just jobs but an opportunity for our whānau (family) , our community and friends. What makes our honey special – Is the land from which it is sourced and the people for which it provides;
For years, large corporates have been utilising Māori land for the gathering of their honey and returning little to the landowners. Due to this, Whenua Honey was born. Whenua means Land in Māori. Historically Māori did not own land by way of purchasing it but rather belong to the land by being born to it.
Naturally and respectively sourced – spiritually connected (with the land). Traditional Tikanga practices are respected throughout the process of creating our products. Functional and delicious products for 'all the family/whānau'. (intergenerational)
Whenua Honey has been built on the back of our community, whānau, and friends. We work closely with our Māori landowners, who continue to occupy the land of their ancestors. These unique connections and relationships are what we value the most.
Now we want to share our Taonga (gift) with you – Whenua Honey – arohanui (much love) from our whānau to yours.