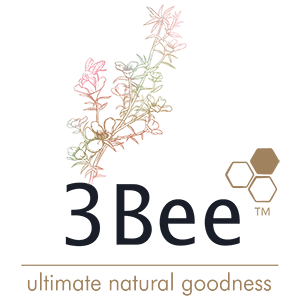 3 Bee Limited
3Bee
3Bee is a dynamic, energetic, family-owned company deeply rooted in New Zealand's pristine wilderness across the top of the South Island.
Four long-time friends gathered their many and varied experiences and skill sets to create a business that has quickly grown from beekeeping and honey production for the NZ market to exporting multiple honey product formats around the world.
Since inception (2015) 3Bee has grown to a team of around 42 million enthusiastic bees and 9 passionate, hardworking beekeepers and office staff that love what they do and do it very well. 3Bee believes in beehives bursting with health producing perfect honey, crafting effective, natural skincare and establishing positive long-term relationships with customers, staff and business partners.
3Bee combines the greatest efforts of happy humans, healthy bees and pure wilderness to produce an outstanding range of honey and natural skincare that we are extremely proud to offer you.
3Bee is:
Honest, reliable and values quality, long-term relationships with customers, staff, landowners and business partners.
A dynamic, forward-thinking company
Striving to provide highest quality honey and effective, uncomplicated natural skincare.
Forever improving methods to minimise our environmental impact,
Supporting advances in ethical and sustainability standards within the company, locally and globally.
Aiming to constantly improve products and performance by adopting new technology, systems and innovations.