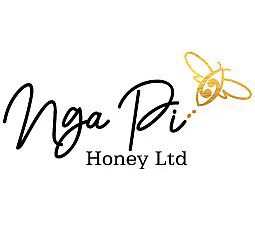 Nga Pi Honey Ltd
Nga Pi Honey
Nga Pi means The Bee in Te Reo Maori, the language of New Zealand.
It's also the name of one of the earliest books translated into Maori, published in 1849 by Rev. William Cotton.
He was passionate about beekeeping, and saw the potential New Zealand had for his craft. His short book brought the gentle art of bee keeping to the people of New Zealand. With Rev. Cotton's help, local Maori became the first commercial beekeepers of the land. He named his own hives 'Princess Alice' and 'Princess Mary' – and our hives now carry these names.
Sun-drenched fields, the buzz of industrious bees, stunning views over Matuari Bay. The taste of liquid gold honey straight from the hive. This is our home and our passion.
As beekeepers, we know happier bees make the sweetest honey! We combine the kind traditional practice with modern technical expertise. The result is pure, golden honey with a unique NZ flavour.
Our bees source pollen from native flowers, famous for their wellness properties. The popular manuka , along with kanuka , towhai and white clover . Our mission is to extend this knowledge, and health, to you.
We're proud of our delicious honey, made responsibly.